Co-founder, product manager and lead designer alongside our full stack developer, marketing strategist, and business lead
6 months • Launch anticipated March 2020
• Weekly team vision alignment with roadmap
• UX: research + analysis (personas, journey mapping, information architecture) + content
• Interactions: wireframes, mockup, clickable prototypes
• UI/Visual: branding guidelines + design system
• User feedback/testing
• Create branded visuals for marketing materials and website
Prototyping + User Feedback
Our alpha test to validate the initial idea started with 20 testers in an Excel spreadsheet over the course of 6 months. 
Sketches turned into workflows, wireframes, UI screens, and a clickable prototype. We constantly engaged users for feedback.
Workflow was essential to communicate on our team about the order of actions and setting up the screens.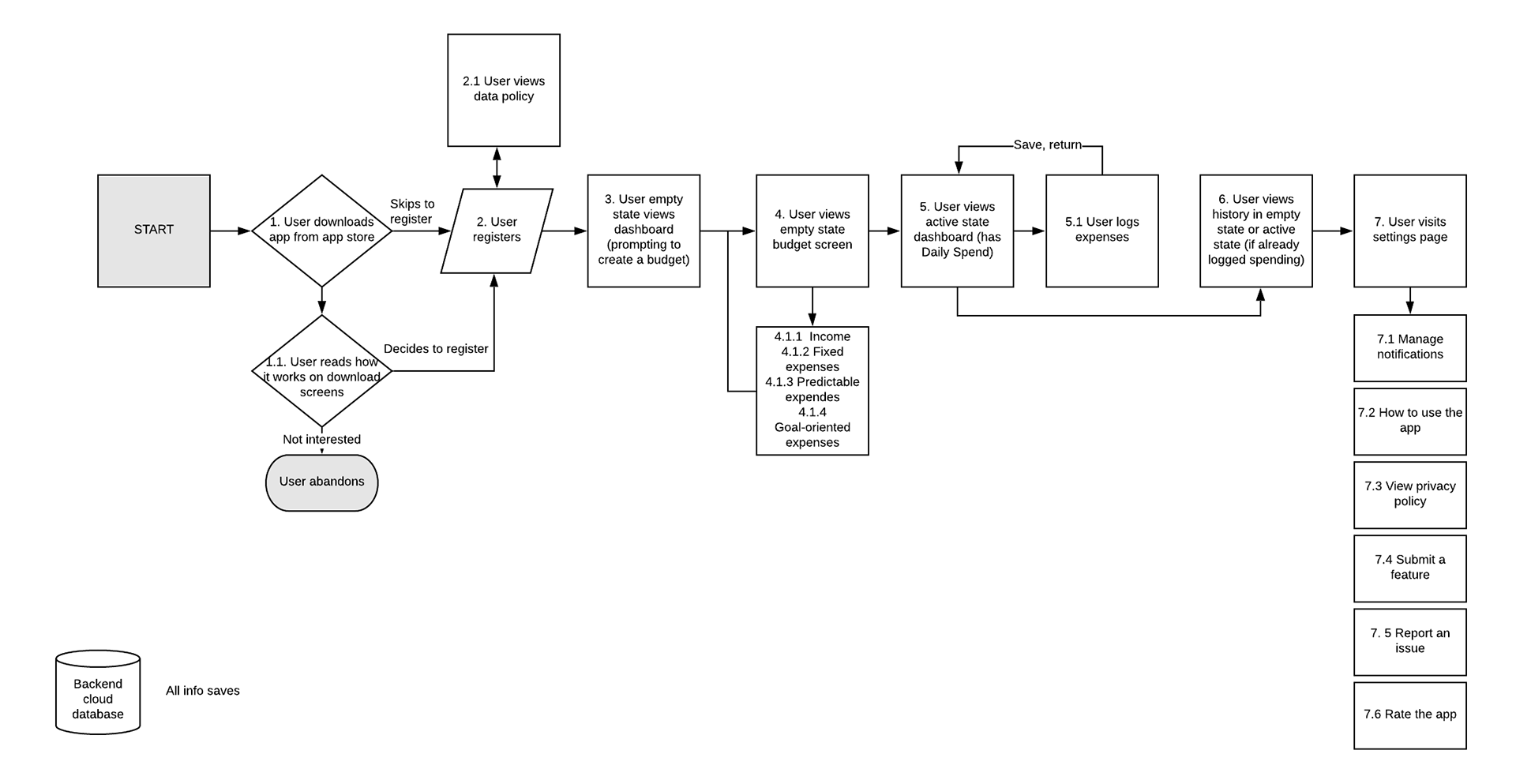 Our initial wireframes design was really distinct from the eventual flow, mostly due to user feedback about their needs. 
We originally conceived the budget set up before allowing the user to see the dashboard. 
After learning that it was confusing and/or too time consuming, we removed it entirely and changed the budget set up after seeing the dashboard.
High Fidelity Prototypes to Implementation
After many workflow and visual iterations, our screens are ready for implementation. 
Below is a sample of the high fidelity screens created for usability testing and for handoff to the developer. We have been building the app and will launch the MVP with over 200 initial users in March 2020.