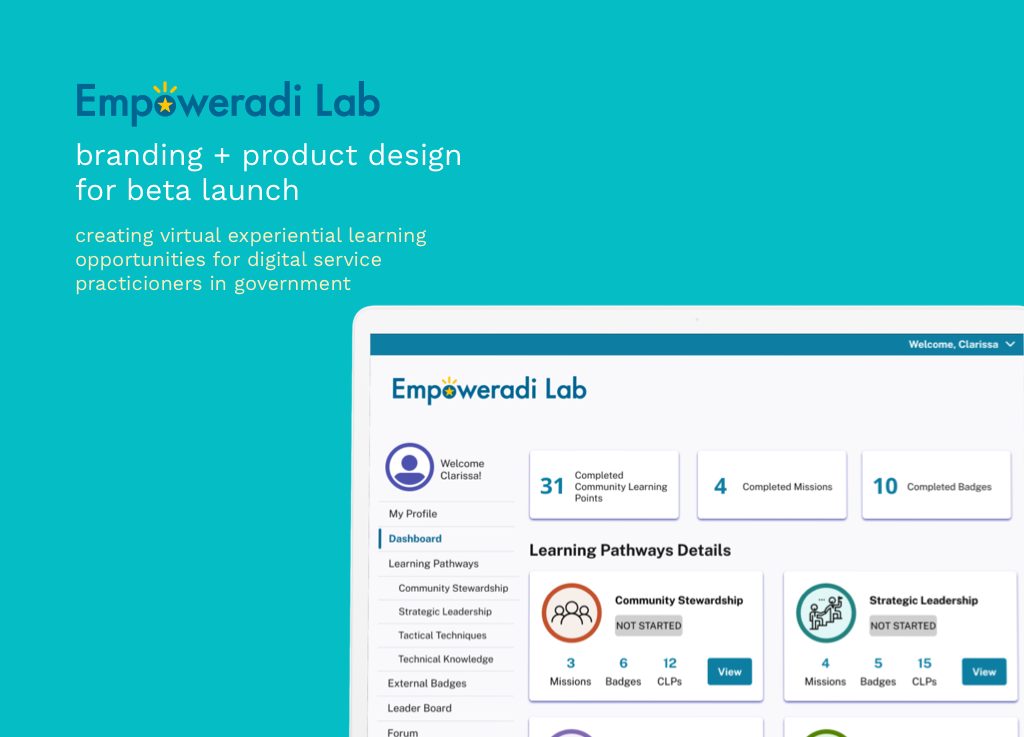 Principal product designer supporting beta launch for USDS's new experiential learning platform
3 months • Launched May 2020
• Created UI kit and high-fidelity prototype in Figma to aid development implementation with custom icons and badge/level visualizations
• Established approach for branding based on client's vision and goals for the product
• Demonstrated user experience from login-in through task completion in clickable prototype, validated in usability testing
• Wrote website copy to communicate brand vision and improve user experience throughout the application
We validated the prototype through usability testing to demonstrate that the visuals, content, and overall user experience met the needs and expectation of the client. 
During our first round of testing, we learned that the homepage and the subsequent dashboard did not have enough contextual information to support the user to navigate the complexities of the different learning pathways, missions, and badge levels.
To improve their experience, I created a new homepage that better explained the hierarchy of achievements along with creating a clearer left-side navigation to explore each of the learning pathways (in addition to the CTAs on the dashboard).
In the final round of usability testing prior to launch, 98% of our users expressed high satisfaction about the clarity of content and ability to navigate the beta app.